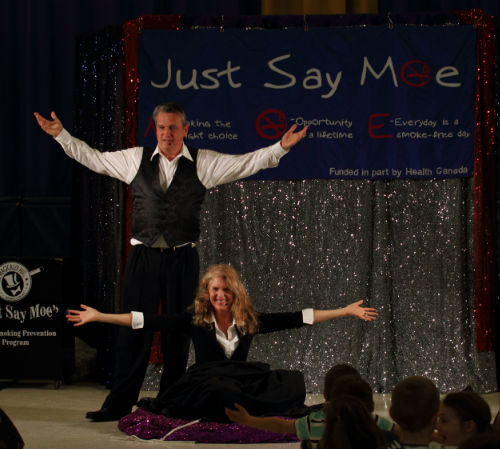 Just Say Moe
C/O 14 Argyle Street North Unit # 3
Caledonia, ON
N3W 1B6
Tel: 289-757-4447
Toll-Free: 1-888-234-6747
Fax: 905-765-5511

Leave A Message
(all fields required)
Secondly, it's important to read reviews by people who have used the services. This is particularly important for a good essay writing service review. If a company has closed comment sections,
this Research Paper Writing Help site
it probably means that the reviewer isn't interested in receiving feedback from other people. If the comment section is open, it's best to post feedback on your experience. Don't hesitate to be truthful about your experiences - you'll be more likely to find the right essay writing service for you if you read reviews by real people.
I am so happy that my daughter saw the Just Say Moe show. She came home so excited and so full of knowledge about smoking but especially about vaping. I see the kids vaping all over and I was very...

Jessica Young, parent Windsor ON.

I would have no reservations in recommending them to any school. Their message was powerful and effective

R.G. Kayes - Principal, New Liskheard Public School

The students came away convinced that never starting is the best way to avoid the smoking habit. I was pleased that the message reinforced the teaching of our school community.

Ray Hendriks, Principal - Rhema Christian School Peterborough

They were extremely entertaining while getting their message across, and they had this large audience firmly in the palm of their hands

Patricia Murphy, Vice-Principal - W. Earle Miller Public School Timmins

We have had many events held in our school over the years but the common consensus was that this was one of the very best ever

Mrs. Theresa Riley - Wilberforce Public School